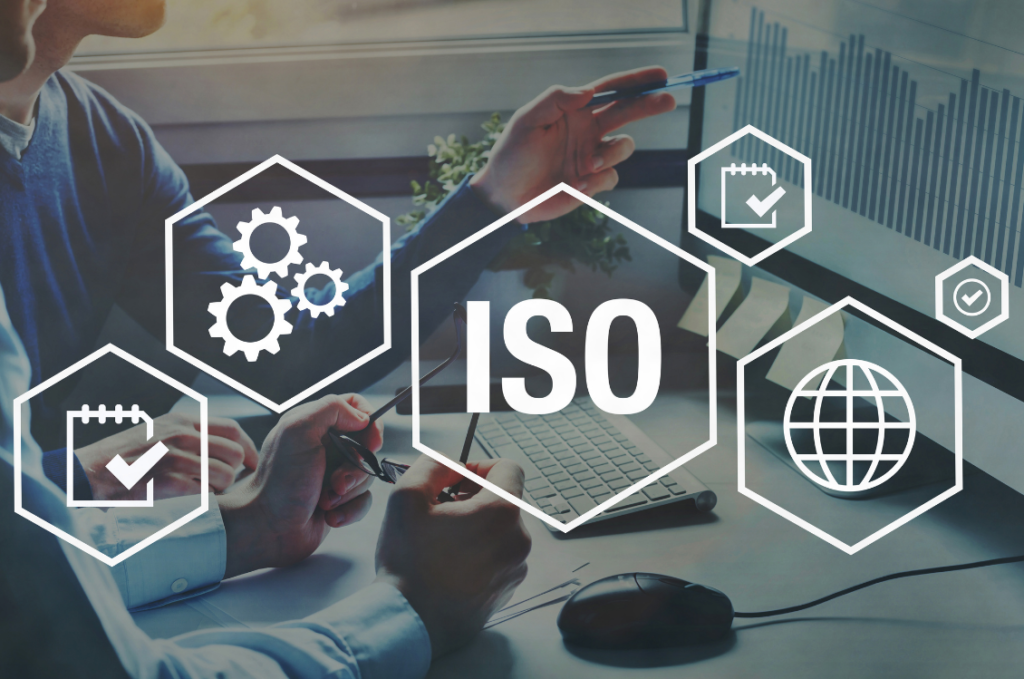 About ISO 27001 Journey of Omnix V6
Omnix V6 turns the wheels of the Freight Forwarding Industry by offering an end-to-end solution to freight forwarders throughout Australia with many unique features:
Their V6 Freight Management solution provides dynamic status information of the package shipped, and the transport and delivery functions to the stakeholders in the supply-chain.
The service provided by Omnix V6 is Industry Critical, and the user base covers warehousing, drivers, packers, suppliers, end user receiving goods, and finally billing for the services rendered.
Also proving real-time tracking and management of freight delivery.
With 30 years of service to the freight and shipping industry, Omnix V6 has continually transformed to service its customers with the latest technology. It became apparent to Omnix that a systematic implementation of information security, risk management and compliance is a must. Thus, they embarked on their ISO 27001 ISMS Certification journey.
The most important decision for Omnix was to seek the help of a mentor who can fulfill their goal of achieving high standards of security and compliance to earn the ISO 27001 ISMS Certification. To achieve these goals, Omnix had a criteria list that their selected technology partner would have to meet to guide them through this journey. Based on meeting their criteria their best fit was with Tickit Systems.
Why Use Tickit Systems
Omnix had a clear vision as to what they wanted to achieve through the process of certification. Omnix wanted to ensure a secure delivery of their services and maintain the confidence of their users.
To achieve this goal, Omnix needed an experienced guide/mentor. One of the criteria in selecting one was that it needed to be a technology savvy partner that had gone through the process of certification themselves. Ensuring that the chosen technology partner had the firsthand experience of attaining their ISO 27001 ISMS Certification.
This is the one of the unique factors of Tickit Systems and therefore Omnix V6 found them to be both an ideal technology partner and helping hand to undertake their ISO 27001 ISMS Certification.
The Process
The ISO Certification process sets up a rigorous and comprehensive framework to implement an ISMS which protects all types of proprietary information assets whether they're paper-based, preserved digitally or reside in the cloud. These assets can include personal data, intellectual property, financial data, customer data and data entrusted to companies through third parties. Security both Cyber (digital) and non-digital are combined and form a complete ISMS for both the compliance and risk management. The main task is to translate these requirements coded within the ISO standard into a practical implementation and ongoing management. That is where the role of the mentor becomes important. If your chosen organisation has undergone ISO 27001 ISMS Certification, they combine the best of both worlds.
(i)expertise and competence in managing the infrastructure and security mechanism,
(ii)being certified, they know how to translate your organisational systems and aspirations into a framework consistent with the ISO 27001 ISMS standard.
That is the key combination, which Tickit Systems offered and thereon it became a journey with a guiding hand which made the certification process at Omnix predictable and achievable.
Reaching The Peak
While undertaking the ISO 27001 ISMS Certification, the journey becomes smooth if you have an experienced guide/mentor who has undertaken the same path before. It is this rich set of experience which becomes pivotal in the success of getting ISO 27001 ISMS Certification. Some of the highlights of the journey and service provided by Tickit Systems are:
Tickit Systems – implemented the framework of risk, compliance and governance aligned with the ISMS and codified within the software which can be managed by the end-users.
Tickit Systems – participated in the audit and representation of Omnix through the whole process of ISO 27001 ISMS Certification.
Tickit Systems – continues to support Omnix by reducing their dependence on 3rd party consultants and achieving ISO 27001 ISMS Certification in a way that it has empowered Omnix to monitor and maintain the
Certification status by using their own internal resources.
The main thing is that any organisation embarking on the Certification process usually finds the journey daunting and the support is needed during the process from an experienced hand that knows the way and understand security. That experience is the key to making the journey smooth and another bonus feature is handing over the on-going maintenance and monitoring to the end users.
Why ISO 27001?
Irrespective of what business you are in, your Information Security Management System is crucial. As a service provider, your customers and suppliers working with your organisation want to ensure that you comply with the ISO 27001 ISMS International Standard. The Certified status ensures that your organisation follows recognised standards, and the implementation is scrutinised by an independent 3rd party (Certification Body), offering assurance that sound policies and procedures are in place, compliance and governance is implemented and your certified organisation is a safe business to deal with, especially to guard against data security and cyber-attacks.
It is standard practice that many of your customers will be scrutinising your organisational IT and security standards, and many will make it mandatory for you to be a certified organisation before they engage in any business with you. That makes your certification to the ISO 27001 ISMS standard a key element to your capability to carry out business and provide your products and services to your customers now and into the future.
Tickit Systems – A Step Ahead in the Certification Process
These are the unique offerings of Tickit Systems which result in the most efficient pathway to certification:
Tickit Systems has gone through the ISO 27001 ISMS Certification process and therefore brings practical hands-on experience to guide you through the journey.
Tickit Systems implements software to streamline the process, configures it and customises it to suit the organisation embarking on the Certification pathway.
Tickit Systems offers a simulated audit before the actual certification process so that users are well versed with the process they will be responding to, during the actual audit.
These are the unique offerings which bring economy of implementation coupled with creating a level of confidence that gradually the certified organisation will have minimum dependence on outside resources and manage their ongoing audit and compliance requirements internally.
And finally, Tickit Systems is always at hand to supplement your in-house resources, since they are familiar with the installation and the process which means that you can have the peace of mind that you have a helping hand always ready to supplement those in-house resources.